UCSF Respiratory Care Mission
The Mission of the Respiratory Care Service is to deliver the highest quality of respiratory care to each patient at the lowest possible cost. The needs of the patient are our first priority, and we endeavor to treat each patient as a unique individual and a whole human being. The focus of all Respiratory Care Service activities, including research and education, are intended to provide a positive impact on the health care to our patients, the community we serve, and our profession.
In recognition of the "Patient's Bill of Rights", we endeavor to provide and facilitate for the patient, informed use of our services, and to assist in locating resources that provide the human services we do not offer.
We endeavor to provide service promptly and efficiently, with courtesy and respect toward all those with those with whom we come in contact, striving to develop working relationships characterized by a spirit of mutual respect and undestanding.
---
Parnassus Heights has an adult division of 130 Respiratory Care Practitioners working in 6 ICUs, 14 acute care and TCU floors, 2 clinics, and Emergency Department.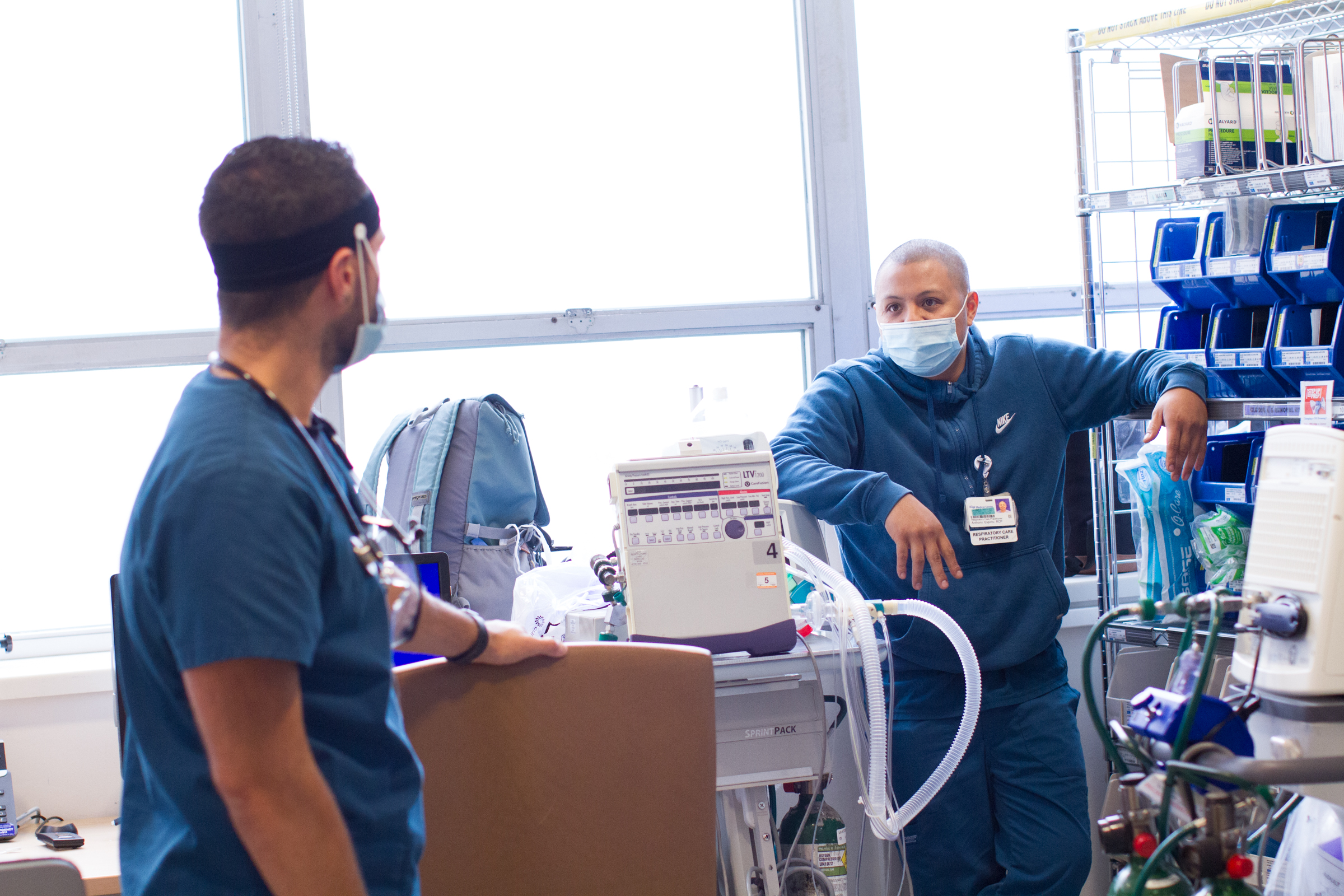 Mission Bay Campus includes 100 Respiratory Care Practitioners working in 4 ICN units, PICU, Cardiac PICU, adult ICU, 6 acute care and TCU floors (children/adult), and Emergency Department